Impact
A severe Ice storm on December 25-26, 2000, caused massive tree and power line damage across Fannin, Lamar, Red River, and Bowie counties, resulting in a federal disaster declaration.
Texas A&M Forest Service foresters estimated that more than 50,000 landscape trees were damaged or destroyed in the nine cities in the area.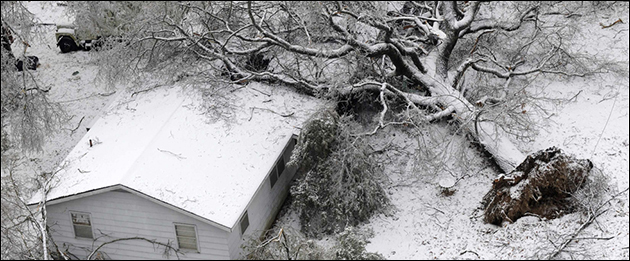 A $250,000 U.S. Forest Service grant supported planting 200 trees in city parks and distributing 3,900 trees to homeowners in Texarkana.
13 smaller communities distributed over 4,400 saplings through community organizations.