Impact
Tropical Storm Allison dropped more than 30-inches of rain in Houston over five days in June, 2001, killing 22 people, destroying 2,744 homes and causing $5 billion in total damages.
In 1998, flooding in Central Texas caused damage to 12,000 homes and 700 businesses, totaling $900 million.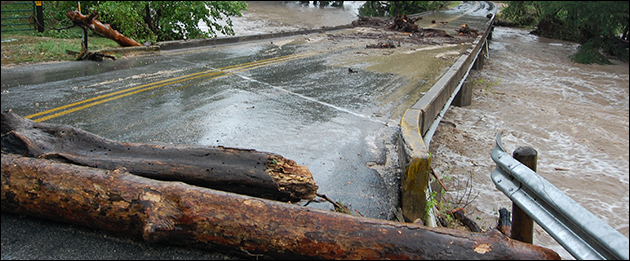 In 1979, Tropical Storm Claudette dropped 43 inches of rain on Alvin, TX, a 24-hour U.S. record that still stands.
Texas leads the nation in flood-related deaths and damage each year.  The United States Geological Survey (USGS) notes 41 catastrophic storms and floods and 215 major storms and floods in Texas from 1853 to September 2002.
.